Friday, April 1 · 5 • 8pm
 It's time for more madness at WMODA! Follow the White Rabbit to WMODA on April Fool's Day for Encore & Finale · Glass Fashions in Wonderland. Chelsea Rousso's Believe the Impossible fashion show is back with another dazzling parade of wearable glass.
Just like Through the Looking Glass, time runs backwards at WMODA and we get another chance to experience the zany antics of Alice, the Mad Hatter, and the March Hare wearing Chelsea's crazy creations.
Revel at the finale of the runway show and enjoy pre-show cocktails and a fantastic after-party with DJ Trace. Maybe you'll be inspired by the fashions of Wonderland and come in a costume to make the party curiouser and curiouser!
Treat yourself to one of Chelsea's glasskinis corsets and glass accessories including bowties, buckles, and jewelry which are available for sale at the WMODA shop. Follow on Facebook & Instagram @glasskinis.
Limited VIP seats for this fund-raising event are now available on Eventbrite for $50. Support the artists and art education programs at WMODA, a 501c3 not-for-profit museum.
Don't be late for this very important date!
See what fun we had at the last event in the WMODA Wonderland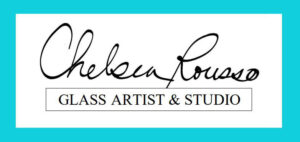 Or call 954.376.6690
to book your tickets
Thank you to our sponsors for supporting this production...
Jeffrey Michaels
Valley Forge
DreamBig U
23 Banks Design Group
Bullseye Glass Co.
Suzanne Barton Fine Art
Broward County Cultural Division