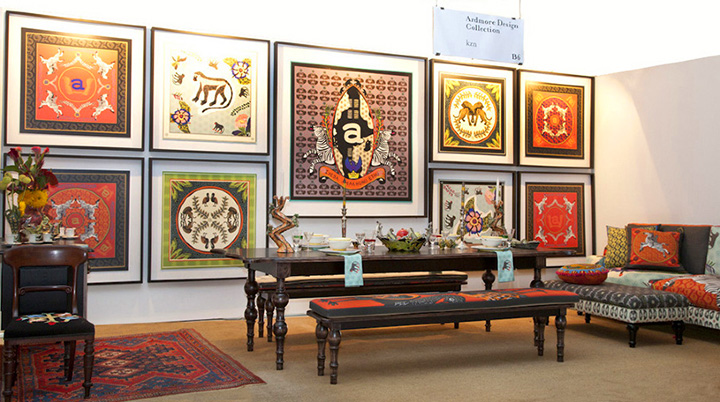 Launched in 2010, the Ardmore Design Collection translated the distinctive imagery and playfulness of the ceramics into fabrics and furniture. The success of Ardmore's limited edition Qalakabusha couch, which means "new beginnings", was followed by a collaboration with Mavromac on a linen fabric range.
Fée's daughter, Catherine Berning, and a team of Ardmore artists used African flora and fauna to create a new design paradise that abundantly reflects the vibrancy of nature. Next came a stylish collection of handbags and table linens and then a wonderful opportunity to collaborate with Hermès of Paris. In 2016. two Ardmore silk scarf designs were launched by Hermès and the collection has been expanded for 2017.
Cole & Son, English manufacturers of wallpapers since 1875, have just introduced a spectacular Ardmore collection, which makes its debut in the new WMODA gallery.